Finance and Capital Structure Committee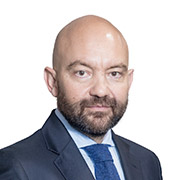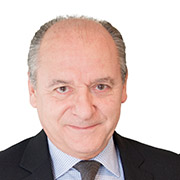 D. Sergio Dias
D. Stephan DuCharme
Dña. Basola Vallés
D. Sergio Dias
Chairman of the Finance and Capital Structure Committee / Independent Director
MR. Jaime García-Legaz Ponce
Date of appointment: 20th March, 2019 (on an interim basis on 10th January, 2019 and ratified by the AGM on 20th March, 2019)
Number of shares: 40,717
Number of rights: 1,034,864
Holds a Bachelor Degree in Economics and Business Administration from CUNEF (Spain) and a PhD in Economics from Universidad Complutense de Madrid. He has been a State Trade Expert and Economist since 1994. Mr. García-Legaz has held important positions in Spanish Government bodies, rising to become Secretary of State for Commerce, International Trade and Foreign Investment from 2011 to 2015. Between 2015 and 2017, he was Executive Chairman of CESCE, Chairman of the International Consortium of Credit Insurers (CIAC in Spanish) and Chairman of Dun & Bradsteet. Lastly, between 2017 and 2018 he was Executive Chairman and CEO of AENA. He is currently a member of the Board of Directors of AENA DESARROLLO INTERNACIONAL, SME, S.A., Ahorro Corporación Financiera, S.V., S.A.U., and Canal de Isabel II.
D. Stephan DuCharme
Dña. Basola Vallés
Appointments and Remuneration Committee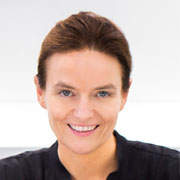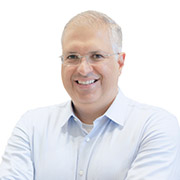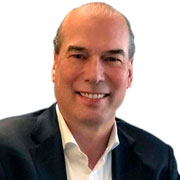 D. Marcelo Maia
D. Vicente Trius Oliva
Dna. Luisa Delgado
D. Marcelo Maia
Member of the Nomination and Remuneration Committee / OTHER EXTERNAL DIRECTOR
Date of the appointment:  26th May, 2021 (member of the committee)
Number of shares: 0
Marcelo Maia is a civil engineer and holds a Master's in Business Administration from the London Business School. Specialist in trade and services, with C-level in large distribution chains and in managing large companies, including mergers and acquisitions, internationalization and company start-up processes. Maia founded and managed one of the main distribution chains in Northeast Brazil, Lojas Maia, until it was bought by Magazine Luiza where he held the position of regional director. He was subsequently appointed as Secretary of State for Commerce and Services of the Ministry of Industry, Foreign Trade and Services and a member of the board of BNDESPar. He is also a member of the board of directors of Constructora de Pacaembu, S.A..
D. Vicente Trius Oliva
Dna. Luisa Delgado
Audit and Compliance Committee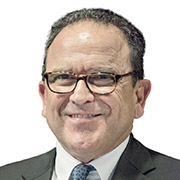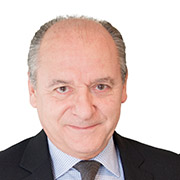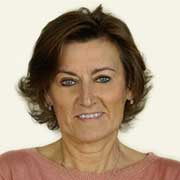 1D. Jose Wahnon Levy
D. Sergio Dias
Dna. Gloria Hernandez
1D. Jose Wahnon Levy
Chairman of the Audit and Compliance Committee of DIA / Independent Director
Date of the appointment as a member of the Committee: 21st May, 2019 (member of the committee), 29th May, 2021 (chairman)
Number or shares: 1.885.481
Has a Degree in Economics from Universidad de Barcelona, a Law Degree from Universidad Complutense de Madrid and completed a PMD at Harvard Business School. He began his professional career at PwC, where he was made partner in 1987. He headed up the Financial Services area at PwC from 1987 to 2003 and the Audit Division between 2003 and 2007. Mr. Wahnon has held board-level positions at major companies of the likes of Ezentis, Dexia-Sabadell and Bankia
D. Sergio Dias
Dna. Gloria Hernandez